My main publishing announcements for this month are Linux User Developer 117 and Micro Mart 1125.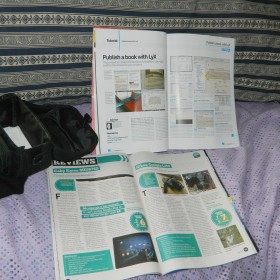 Expect to see quite a lot from me in Linux User and Developer over the next couple of months. For now, issue 117 contains another four page step-by-step tutorial on the subject of self publishing a book using an excellent piece of software called LyX. LyX is the main "word processor" that I use for all my writing, and I seem to end up doing a feature on it every 18 months or so.
I also managed to get in a review of Oracle Linux 6.3. That was a tough one to rate as it's practically a clone of Red Hat Enterprise Linux, and it's difficult to know how to rate it.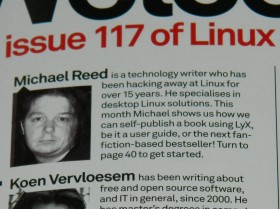 I also did a review of the Nikon L310 bridge camera for Micro Mart. I hadn't done much work for them of late, and it was nice to get back in touch.
As for moving house… It is proceeding, but rather slowly. Being in limbo in this respect is impacting my ability to work, but I've still got some stuff in the pipeline. I'm still not sure if I'm going to Replay in Manchester this year. I'd like to, but it's beginning to look like it could coincide with the moving date.